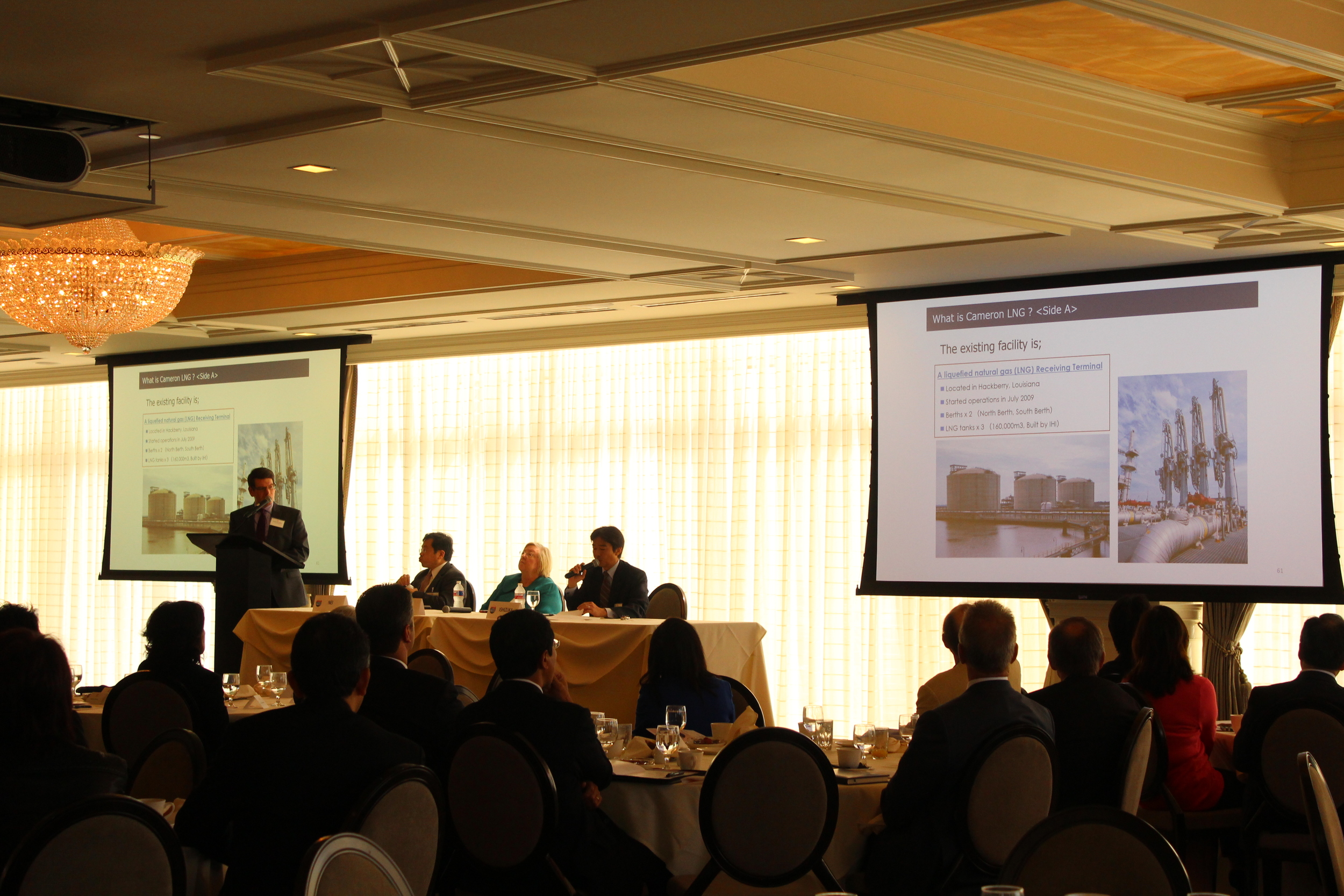 Over the last several years, Houston and Harris County have welcomed a large number of new Japanese companies and residents. During this period, the greater Houston area has witnessed substantial new Japanese investment in the areas of oil and gas exploration, construction and ownership of LNG facilities, air conditioning, electrical equipment, manufacturing, petrochemicals, environmental services, aerospace, medical technology and services and process engineering.
The inaugural Japan Update Houston Conference, which was held on February 19, 2016, at the Petroleum Club of Houston, allowed JASH to draw attention to this growth in Japanese-affiliated business in Houston and to share with the Houston community information on the evolving opportunities for U.S.-Japan cooperation.
In addition, the Japan Update Houston Conference served to bring together over 100 high-level American and Japanese business people in a way that allowed for meaningful exchange.
KEYNOTE SPEAKER
Chairman of the Board and CEO of Sasakawa USA
Former director of U.S. National Intelligence
Former Commander in Chief of the U.S. Pacific Command

PANELISTS
Ambassador Thomas Schieffer
Former U.S. Ambassador to Japan
President and CEO, Greater Houston Partnership
President, The Friedkin Group Inc.
President, Kuraray America, Inc.
Professor, National Graduate Institute for Policy Study
Chief Energy Economist, Bureau of Economic Geology, University of Texas at Austin
Chief Operating Officer, Mitsui & Co. LNG Investment USA, Inc.
PRESENTATION MATERIAL
Click here to access Prof. Nei's presentation.
For material presented by Dr. Foss, click here.